Island Wedding on Sanibel & Captiva Islands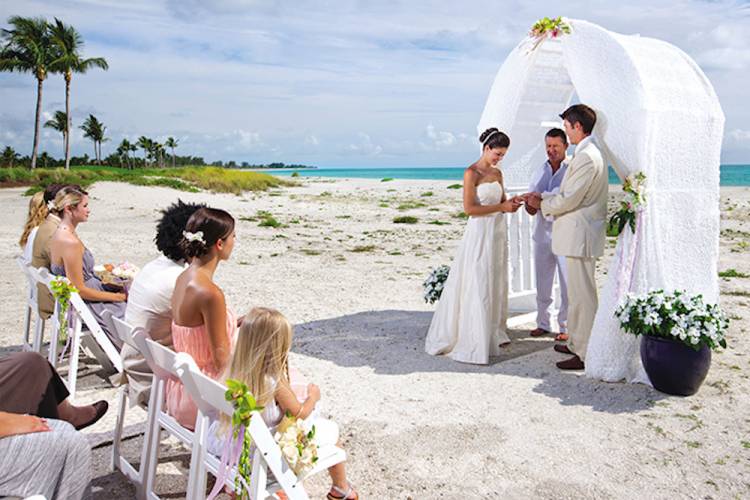 Looking for information about getting married on Sanibel or Captiva?
When you are in love, the world feels like a special place made just for you. Nowhere is that truer than on Sanibel Island and Captiva Island – the perfect Florida beach wedding destination. If you bring the romance, we'll provide the rest.
Make your beach wedding in Florida a reality with Sanibel Island Weddings or Captiva Island Weddings, from a simple sunset ceremony to an event vacation wedding for the entire family.
Whatever type of Florida wedding suits your personal style, getting married on Sanibel or Captiva Island will hold the the whisper of the surf and sun to make your day in paradise one you will remember forever.
Marriage Information 
Florida residents are subject to a three-day waiting period. Non-residents are exempt of the waiting period. Weddings may be performed by a member of the clergy, Notary Public, member of the judiciary or a Clerk of Courts.
Contact the Clerk of Courts office (239) 533-5007; www.leeclerk.org to purchase a marriage license. To qualify, both parties must apply in person with proper identification. 
Getting Married on Sanibel Island
If you planning your own wedding on Sanibel Island you may  be required to obtain a Sanibel permit. The City of Sanibel requires a city permit depending on the circumstances. You should contact the city to make sure you wedding comes off without any issues.
Call (239) 472-3700 (main City Hall number) or Click Here to go to the City's website page about special event permits.